Skid Frame Based Explosion Proof Diesel Engine System for use underground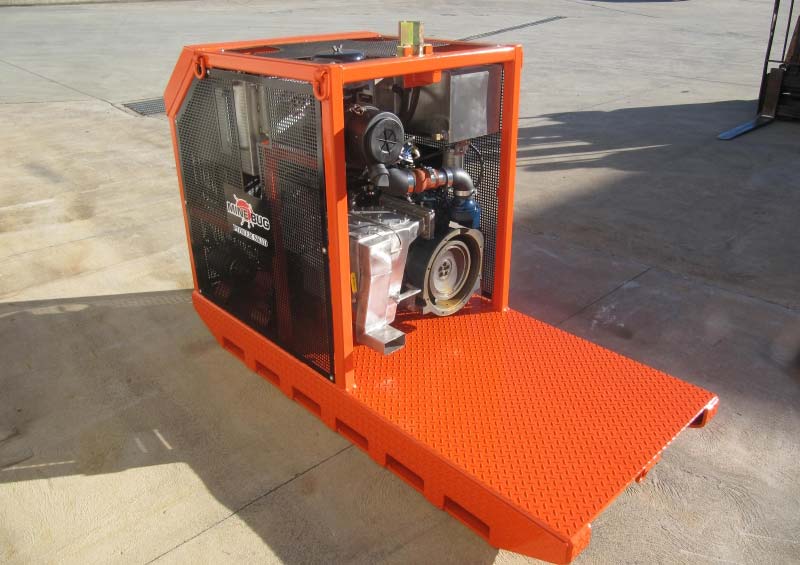 Kubota D902 3 cylinder DINA TIER 4 developing 20 kW @ 3600 RPM. Mechanical governor (no electronics)
This engine has been fully tested at Test Safe Londonderry to AS/NZS 3584.2 – 2008 for explosion protected diesel engines and is design registered for use in underground coal mines in NSW.
The engine does not require disposable exhaust particulate filters to comply with the EPA exposure limits when operated in accordance with New South Wales guideline MDG 29.
This engine system is a unique concept and could be used for various purposes in an underground environment as a power source to run machinery such as

Pumps
Hydraulic Power Packs
Compressors
Fans/Blowers, etc

The skid base has a robust design and has fork tyne pockets as well as RUD lugs which means that it could be moved by a fork lift or be lifted by a crane.
The system comes with on board approved engine management system.
The system has an option of including a Methane monitoring/shutdown system.
Disclaimer - Minebug Australia Pty Ltd reserves the right to revise the features and specifications of the engine.

Mine Bug Australia stands for quality R&D
Since 2007, Mine Bug Australia has been developing bespoke products specifically designed for use in the underground environment.
Of interest is the fantastically versatile Mine Bug, as well as our range of explosion protected diesel engine packages. These can be coupled with motors, pumps, etc and mounted on custom made or skid frames.
All Mine Bug Australia products undergo strict quality control, are made of highest quality materials and are produced in our purpose built, state of the art, 2000 square, manufacturing facility.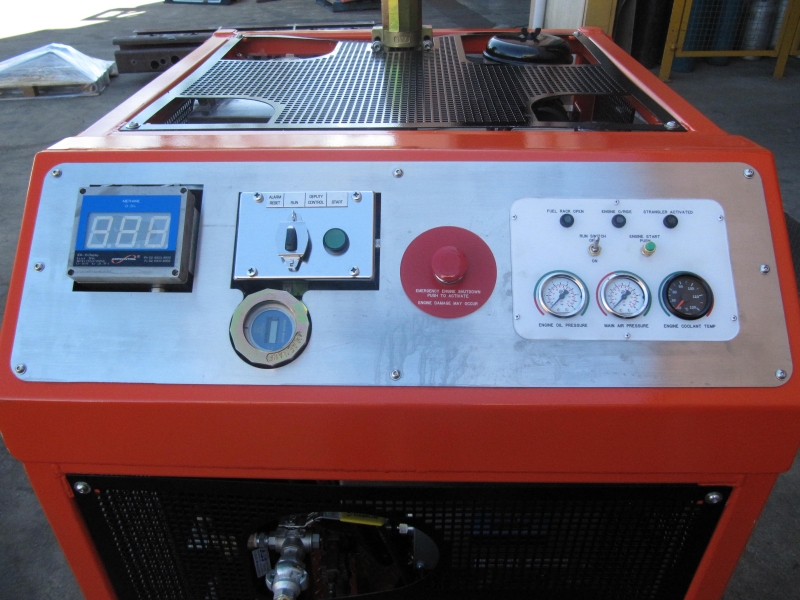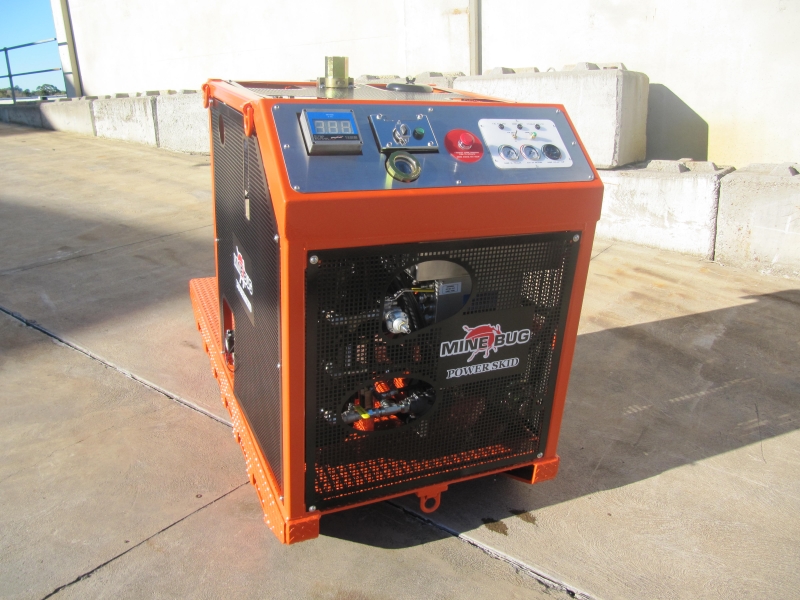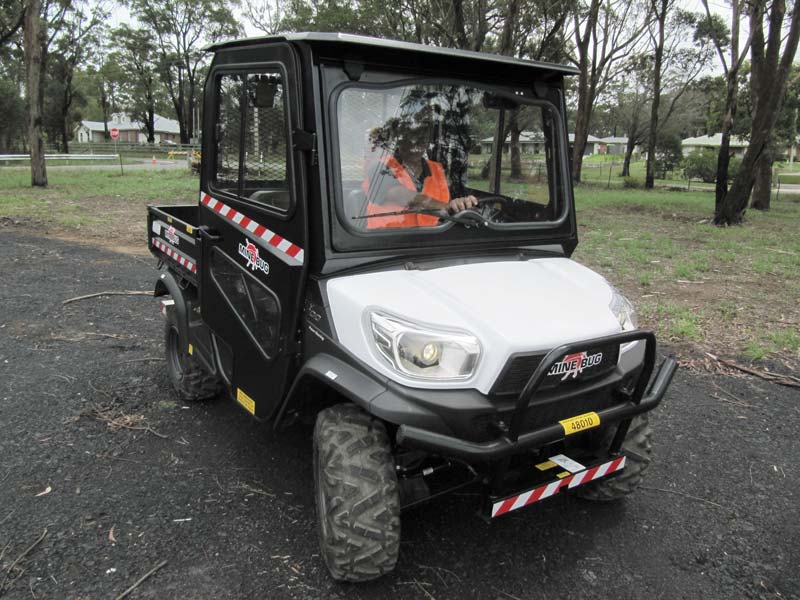 Come and check out the Mine Bug at the Southern Highland factory of Phoenix Engineering Australia.
Located at Building 2, 7 Braemar Avenue, Braemar NSW you can see for yourself all the great features the Mine Bug has to offer. Give us a call and arrange a convenient time today.