The Mine Bug utility RTV vehicle - a real performer, above ground and under ground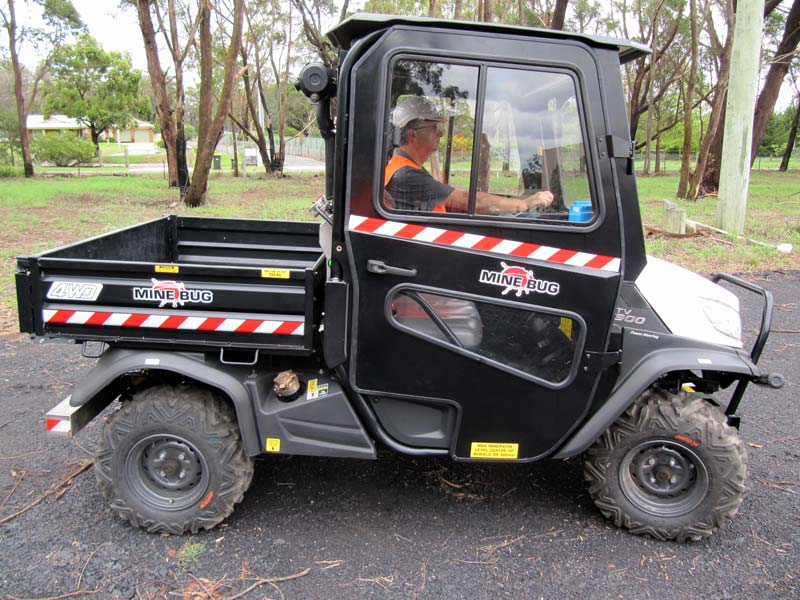 Mine Bug is a two seater, mine compliant, light duty run-about.
Brain child of Ed Sweiger, MD of Mine-Pro (NSW) Pty Ltd and Glenn Down, MD of Phoenix Engineering Australia Pty Ltd, this versatile vehicle has been developed by Mine Bug Australia Pty Ltd with substantial input from operational mine managers, experienced contractors, certified Australian engineers and Kubota Australia.
The Mine Bug boasts some impressive Research & Development.
It has, as its safety circuit, compressed air in lieu of electrics. All sensing equipment  is compressed air based; including temperature sentinels, float valve sensors, strangler valve and door open sensors.  The starter motor also uses compressed air supplied by an onboard compressor and air receiver.
And importantly, Test Safe Australia has approved the Explosion Protected Diesel Engine.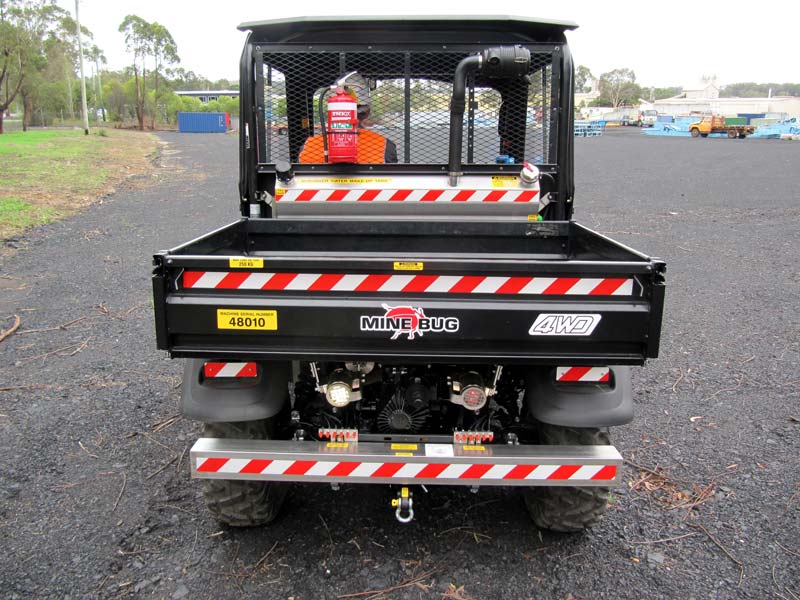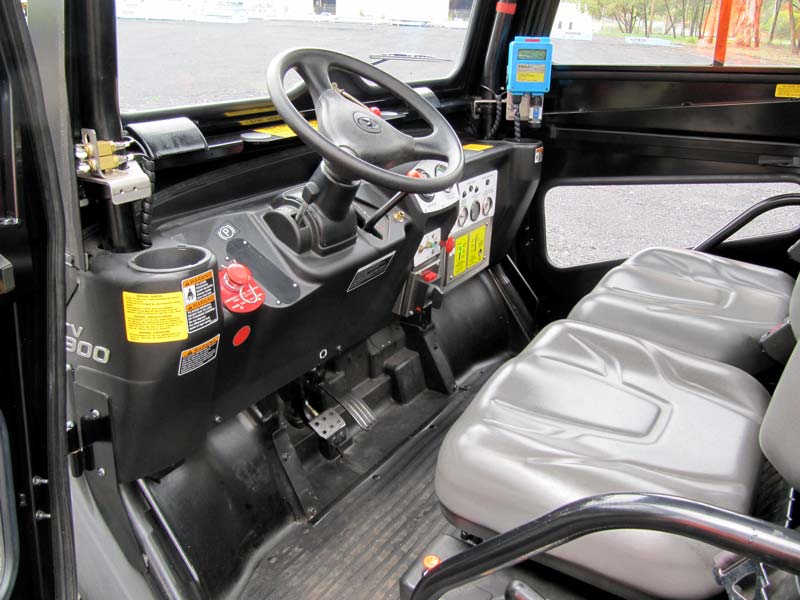 Download Mine Bug Specifications

Mine Bug Australia stands for quality R&D
Since 2007, Mine Bug Australia has been developing bespoke products specifically designed for use in the underground environment.
Of interest is the fantastically versatile Mine Bug, as well as our range of explosion protected diesel engine packages. These can be coupled with motors, pumps, etc and mounted on custom made or skid frames.
All Mine Bug Australia products undergo strict quality control, are made of highest quality materials and are produced in our purpose built, state of the art, 2000 square, manufacturing facility.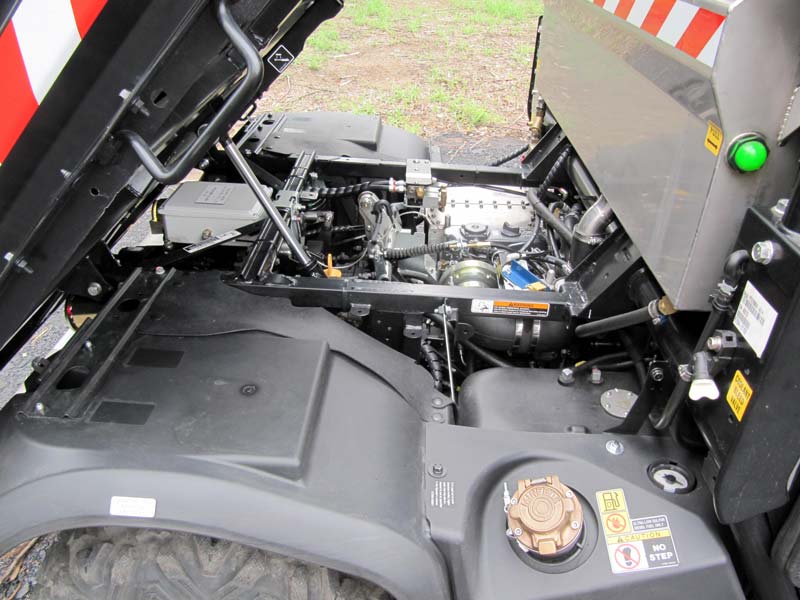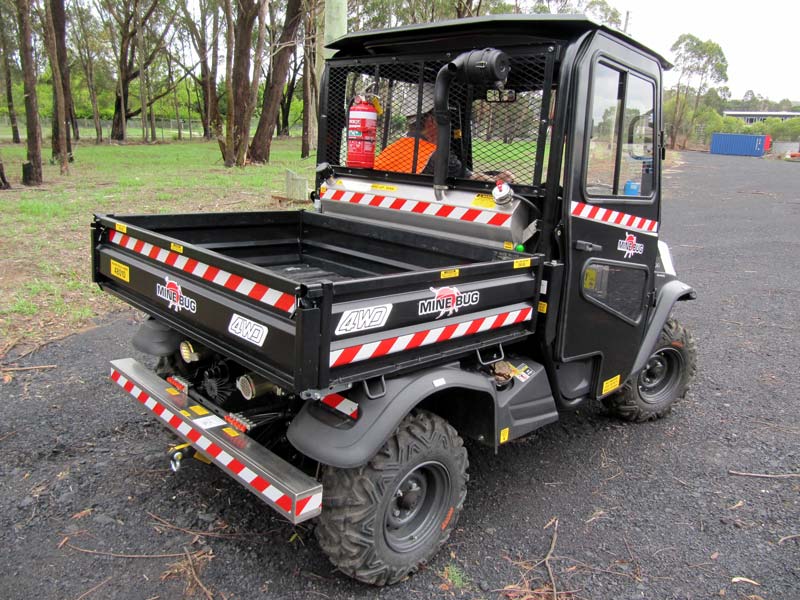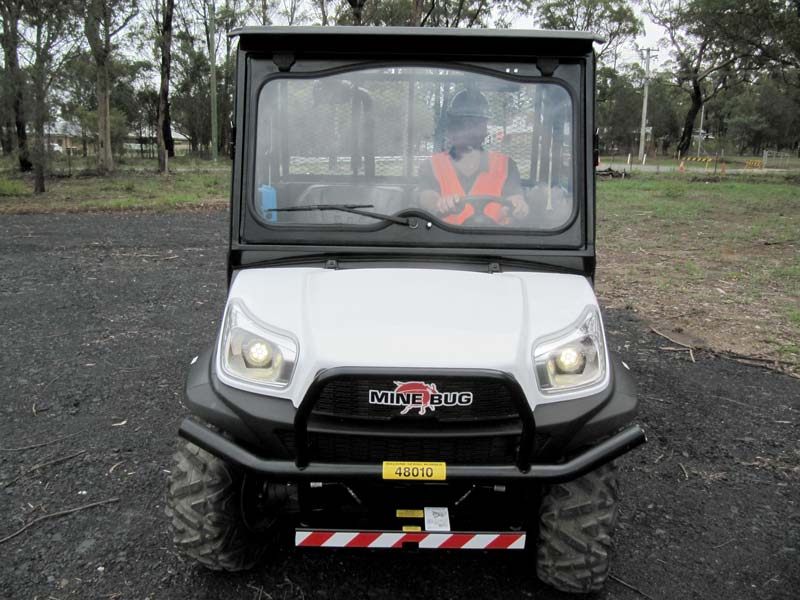 Come and check out the Mine Bug at the Southern Highland factory of Phoenix Engineering Australia.
Located at Building 2, 7 Braemar Avenue, Braemar NSW you can see for yourself all the great features the Mine Bug has to offer. Give us a call and arrange a convenient time today.