Phoenix Engineering Australia
Mine Bug utility RTV vehicle - A better way to get around underground
The Mine Bug has changed the way mine operators and contractors manage their daily mine access requirements.
Using the popular and wide selling Kubota RTV900 as the base vehicle, Mine Bug Australia Pty Ltd has specifically designed and developed the Mine Bug to be an efficiency tool for mine management.
Travelling at speeds of up to 38 kph and with optional 4 wheel drive, the Mine Bug provides fast, safe access to all parts of the mine for mine deputies, maintenance fitters, maintenance electricians, first aid personnel and contractors.
Furthermore, its compact dimensions make it narrow enough to run alongside conveyor belts and easy to manoeuvre in minimal and otherwise inaccessible spaces.
For mine operators and contractors alike, the Mine Bug offers the best in mine access solutions above or below ground. Not only does it save on space, time and money, it more than meets the most stringent requirements for mine safety.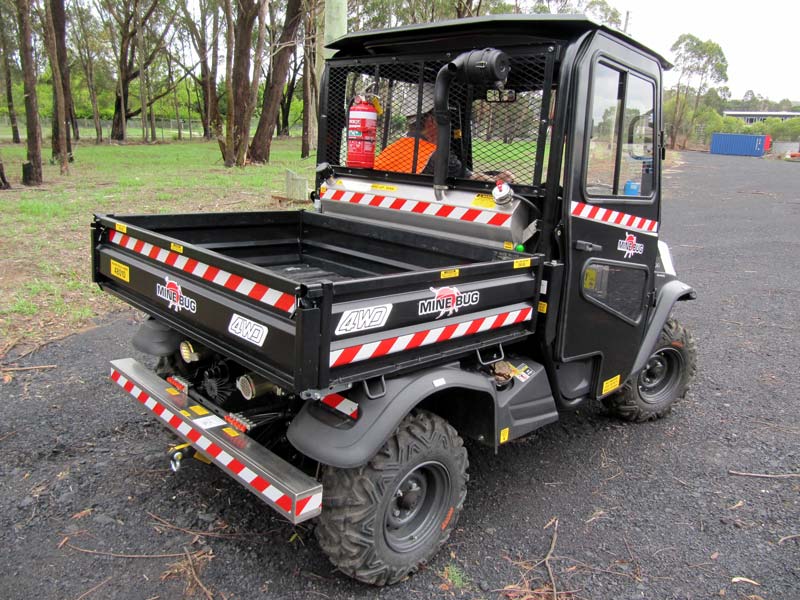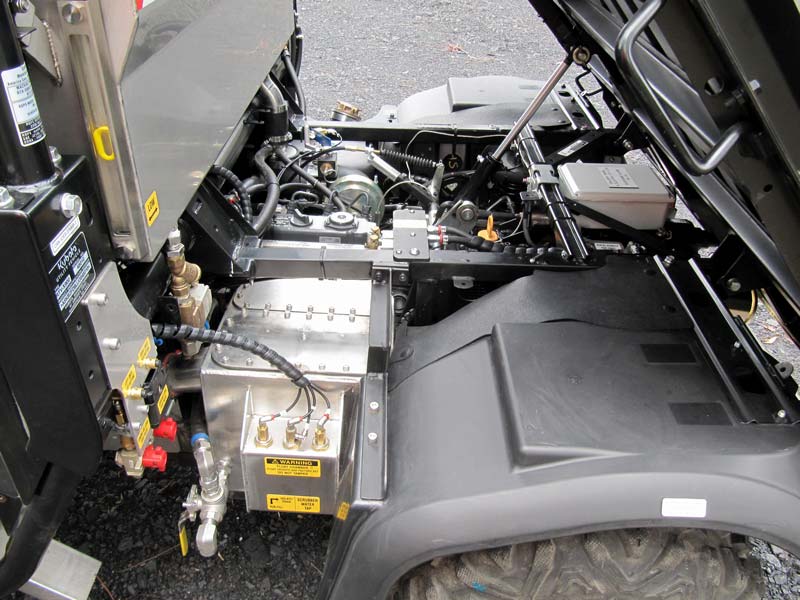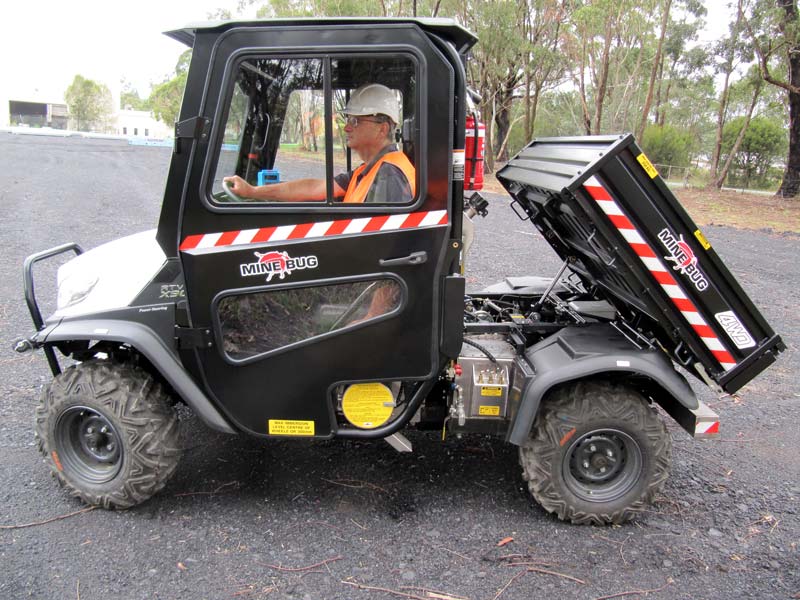 Mine Bug Australia has been granted the following design registrations by the NSW Department of Trade and Investment
MDR 115 275 DES Diesel Engine System
MDR 115 276 TBS Transport Braking System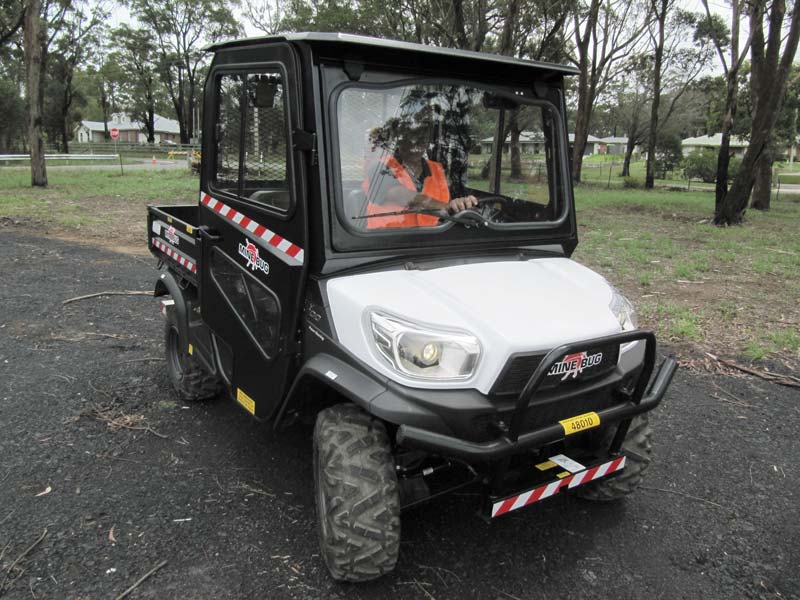 Come and check out the Mine Bug at the Southern Highland factory of Phoenix Engineering Australia.
Located at Building 2, 7 Braemar Avenue, Braemar NSW you can see for yourself all the great features the Mine Bug has to offer. Give us a call and arrange a convenient time today.

Advantages of the Mine Bug underground vehicle
A dedicated vehicle providing immediate mine site access
Small and highly manoeuvrable above and below ground. Able to travel at speeds of up to 38 kph
No need for dedicated drivers. Management can be trained and licensed for driving
Heavy duty utility tray allows carriage of up to 250kg
Inexpensive to buy, run and maintain. Does not need particulate filter. Has low consumption of diesel and scrubber water
Two and four wheel drive operation enables easy access to all parts of the mine